David Goyer to Write Man Of Steel?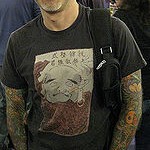 David Goyer, who is also helping to write the new Batman film is not to be writing the new Superman movie, Man Of Steel!
It also apears that Brandon Routh will not star in the film, and Bryan Singer is not expected to direct., Goyer's story involves Luthor and Brainiac and it is NOT an origin and assumes audiences already know about Lois, Clark, Jimmy and Perry.
This could be the saviour we need after news the film might be canceled, Stay tuned as the story develops.