New superman movie still possible?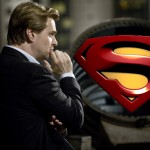 With the status of a new superman movie still very unclear there is now hope for the man of steel with a possibility of The Dark Knight's Christopher Nolan in a new supervisory role.
It is still in early stages of development, but if this happens it is likely to happen before Superman rights revert to Jerry Siegel's heirs in 2013 because "the Siegels could sue to recover their damages on the grounds that the deal should have contained a clause in which the rights returned to the owners after a given time if no film was in development."
Chances are quite high that a new approach instead of using previous Superman actors such as Brandon Routh or Tom Welling in the role.