Related links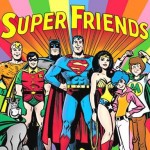 If anyone wants a link up contact us. We would be happy to swap links.
Stores
My personal favorite comic shop and website around, you find pretty much any you want on here.
Friend sites
This is an amazing website that has all the information you need with the comic book world with info on comics, movies, toys indie comics and alot more. check it out.