John Schneider returns for Smallville season 10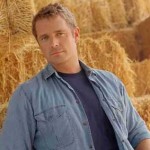 As Clark Kent goes into his tenth and final season of Smallville, and closer towards his destiny as Superman, he'll also be looking back into his past – as a pivotal character from the show will be seen for the first time in years.
None other than John Schneider is set to return to the series in Season 10, reprising his role as Clark's adoptive human father, Jonathan Kent.
Obviously Jonathan's return raises some questions, given that the character died back in Season 5. I can't reveal yet the how and why of Jonathan's appearance, but I can tell you that we'll see him in the season premiere, entitled "Lazarus." In addition, Schneider is expected to appear in at least one other episode as the season continues.
In May, The CW's Dawn Ostroff hinted that there will likely be guest appearances from many faces from the past during the final season of Smallville.
Look for the premiere on Friday, September 24th on The CW.